EquineIR™ is an International Network of Certified Thermographers having been trained in the application of Equine Thermography. Equine scans can be done at your local veterinary office or your barn location. Call our office today or request a survey via our website to locate a certified technician in your area.
Get the answers you need to take corrective action from our team of certified thermographers.
Because we are an international network of local thermographers, we can provide a local service so your investment in your horse's health is reasonable and includes a veterinary interpretation.
*Multi-horse and ongoing survey discounts available. Interpretation services available through interpretIR.com affiliate licensed veterinarians. Interpretations are evaluated then sent to your local state licensed veterinarian to be submitted directly to the client. Travel fee may apply. Submit a survey request for a full quote in your area.

TECHNICAL DIRECTORS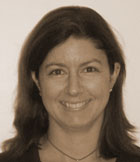 Joanna L. Robson, DVM, CVSMT, CMP, CVA, SFT
Dr. Joanna L. Robson is a Licensed Veterinarian and owner of Inspiritus Equine, Inc., an integrative veterinary practice dedicated to the whole horse approach. Joanna is also co-owner of the Equine Technology Center in Salinas, CA. She lectures both nationally and internationally on recognizing the horse in pain, the uses of thermogaphy in the equine industry, the anatomy of saddle-fitting, and understanding alternative medicine modalities. She has numerous publications online and in print, and is the author of the book "Recognizing the Horse in Pain". And What You Can Do About It! Dr. Robson is a graduate of the Washington State University Honors Veterinary Medicine Program.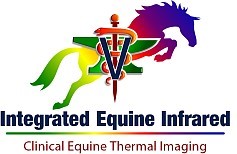 ---